Celebrating the end of summer and beginning of fall, here are some frames from our summer garden.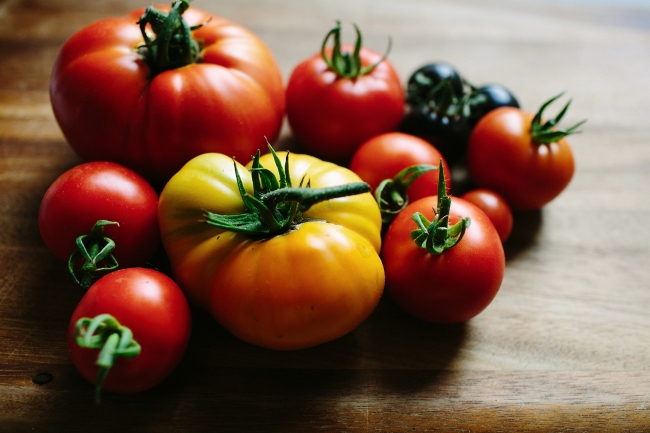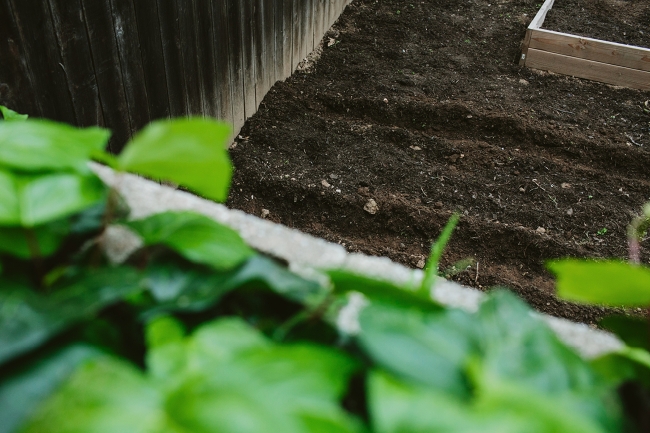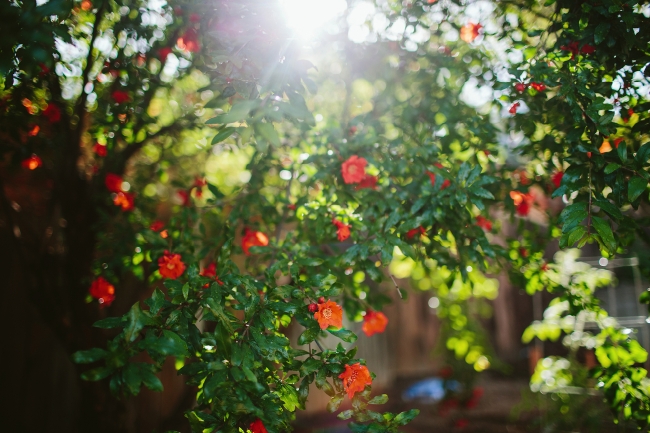 Earlier this week, I finally ripped out the last of our tomato plants, putting them out of their misery after they withstood weeks of hot humidity and several attacks by spider mites.  We've picked our pomegranates, cured our pumpkins, and entered into the dreaded end-of-summer heat, which combined with our limited watering has our garden looking pretty parched.
While my note taking started strong, with drawings and everything, somewhere between wedding number 11 and 29 my "precise" measurements were relegated to, "Arugula = LOTS," and accurate weights for only some produce.  Our big winners for this season were of course the pomegranate tree, which bore over 60 pounds of fruit, our white pumpkin plant (lumina) which produced 5 pumpkins for a combined weight of over 45 pounds, and all our hot pepper plants, which we have more than we even know what to do with.  This season we also had great success with butternut squash, sweet banana peppers, and sweet basil (all of which are still going strong).  Plus we had mini eggplant for daaaays.  We had moderate success with tomatoes, specifically the moneymaker variety, and even greater success with one plant in particular that just sprouted in our backyard.  That vigilante produced one fruit that weighed almost three quarters of a pound!  Our least successful plants included our summer squashes, watermelon, and cucumbers.  Next year, I will direct sow all of those, and put them in a sunnier spot!  Hopefully that will help.
Other seasonal notes + memories:
Our dog decided he wanted to help harvest tomatoes, carefully plucking them off the vine and leaving them all over the living room.
We got four baby chicks!  They aren't laying yet, but are about 5 months old, so they should start laying soon.
Tyler put in a brick patio (sore subject, don't ask him about it),
And made me a gardening bench (awesome, you can ask him about that).
We planted some carrots, which we thought the skunks completely devoured, only to find them buried in our raised bed.
We have gotten to try tons of new recipes with our produce, like butternut gnocci, and make up our own versions of pasta sauce, pumpkin ravioli, drunken honey habanero barbecue sauce, and more.
So incredibly thankful for the opportunity to tend to and learn from the garden.  I think I was made for this.